Childhood Speech Disorders and Disability Benefits
If your child has a speech disorder, he or she might be able to qualify for financial aid. The Social Security Administration (SSA) offers disability benefits to people of all ages who are unable to work, or in your child's case, participate in typical childhood activities due to a disability. Speech disorders alone will not qualify, but depending on the cause of your child's speech disorder, he or she may be eligible.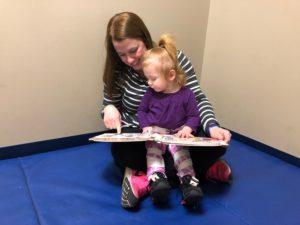 Technically Qualifying for Social Security
All children are eligible for Supplemental Security Income, or SSI benefits. SSI is only awarded to families with a severe financial need. This means that if you or your spouse earns a decent wage, you will not be eligible for disability benefits. The larger your family, the higher your monthly income limit will be.
For example, if you're a single parent and you have one child, you cannot earn more than $38,000 before taxes in 2018 and still qualify for SSI. If you are a two-parent household of five, you could earn a little over $55,000 and still qualify. You can view a chart on the SSA's website to determine how much your unique family could make while still qualifying.
Unfortunately, most children are denied SSI benefits due to household income limits. The good news is once your child turns 18, your income will no longer against your child, even if he or she still lives at home.
Medically Qualifying With a Speech Impairment
All conditions that qualify for disability benefits can be found in the Blue Book, the SSA's manual of qualification criteria. There is a separate version of the Blue Book for both children and adults. Children do not qualify for a speech disorder alone, so this means that if your child has no other diagnoses or disabilities, he or she will unfortunately not qualify for disability benefits due to an inability to speak.
If your child's speech impairment is cause by another condition, he or she may be eligible. There are many qualifying conditions listed in the Blue Book, but some conditions that often qualify include:
Autism
Autism can be found in Section 112.10 of the Blue Book. Under this listing, your child will qualify if he or she has measurable difficulty in any form of communication (verbal, nonverbal, social interaction) and has severely limited interests or participates in repetitive patterns of behavior. Children with autism will also need to have medical evidence proving severe difficulty with one of the following areas of physical functioning:
Understanding and remembering information
Interacting with others (playing with children, following adults' instructions)
Concentrating and accomplishing tasks
"Adapting oneself," which means controlling emotions in a school setting
Down syndrome, on the other hand, will automatically medically qualify with a karyotype analysis. The only exception is if your child has Mosaic Down syndrome (2% of the Down syndrome population), which often has less severe health and intellectual complications will need a little more medical evidence.
The en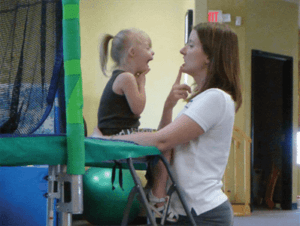 tire Blue Book can be found online so you can review the listings with your pediatrician to see if your child qualifies.
Starting Your Application
Before applying, you should always review the Child Disability Starter Kit to get a list of all documents needed before officially applying. You'll have to apply for SSI benefits in person at your local SSA office. Your child does not have to be present for the application process. To schedule an appointment to apply in person, call the SSA toll free at 1-800-772-1213.
Helpful Resources:
Household SSI Limits: https://www.ssa.gov/ssi/text-child-ussi.htm
Childhood Blue Book: https://www.ssa.gov/disability/professionals/bluebook/ChildhoodListings.htm?PHPSESSID=2e1852cec574b204c1062189dbe882f2
Local SSA Office: https://www.disability-benefits-help.org/social-security-disability-locations
Child Disability Starter Kit: https://www.ssa.gov/disability/disability_starter_kits_child_eng.htm
Provided to ABC Pediatric Therapy Network, https://www.abcpediatrictherapy.com by:
Deanna Power
Director of Outreach
Disability Benefits Help