Keeping Your Child Busy During The Winter Months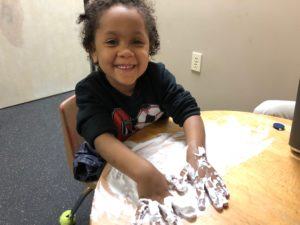 Winter time can be difficult for kids and parents, especially kids with higher sensory needs. Being stuck inside more means less time outside and fewer options for movement activities. Here are some ideas to get your kids moving and to keep them busy during those long winter months:
– Check out your local library for different classes they have – they often have story time and other free programs
– Many fast food restaurants or indoor malls can have play areas where they can climb and slide
– Stores that sell playground equipment will often have the option to play on equipment indoors for a small cost
– Children's museums or other museums – some of them have a cost and others are free to the public
– Cooking or craft classes
– Indoor play cafes
– Nature centers
-Play in the snow!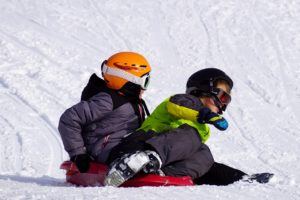 – At home:
o Make an indoor obstacle course
o Science experiments
o Make homemade playdough
o Indoor snowball fight using wool dryer balls or rolled up socks
o Rice and bean bins
o Shaving cream, kinetic sand, play dough, putty activities
o Indoor scavenger hunt
o Create structures using marshmallows and toothpicks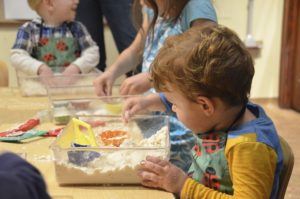 o Build a cardboard house
Continue to challenge your child's development everyday. If you have any concerns, visit our website https://www.abcpediatrictherapy.com or give us a call. We are happy to help!