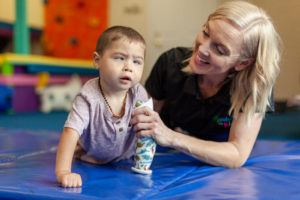 Outpatient Therapy Services
*Children of any age are referred to ABC Pediatric Therapy by their physician due to concerns with gross motor, fine motor and/or speech and language skills.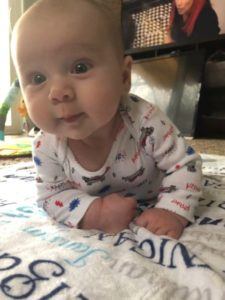 *Children are evaluated by the Therapist who is trained and specializes in the area of concern (Physical Therapist, Occupational Therapist or Speech Language Pathologist) using a functional evaluation. The family is involved in setting goals in the best interest of the child.
*After therapy is recommended, the Therapist shares the strengths and goal areas for the child with the parent and determines with the parent priorities for functional goals.
*Direct, one-on-one therapy is provided by the Therapist in the outpatient center with the parent or caregiver present; a home exercise program is established for optimal carry-over at home. Visits are scheduled based on the needs of the child, typically one time per week and up to five times per week if necessary.
*The family's insurance company is billed for the therapy sessions; alternative funding is available as needed.
**A therapist is college educated on normal and abnormal child development often having a masters or doctorate degree.
Early Intervention Services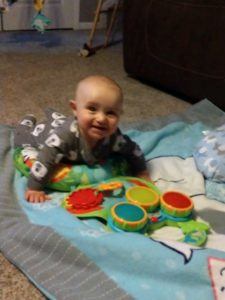 *Children (ages birth through three years old) are referred to Help Me Grow by anyone having a concern with the child's development in any area – behavior, gross motor, fine motor, speech or cognition. (This could be a parent or physician)
*Children are evaluated by at least two different specialists using a standardized test to determine eligibility for services.
*After eligibility is determined, the family is involved with the team in establishing an IFSP (Individualized Family Service Plan) which identifies the family's primary concerns. Based on these concerns, outcomes (goals) are established and a PSP (Primary Service Provider) is determined. (These outcomes are supposed to be related to the family's daily routines – i.e. meal time, bath time, etc.)
*The PSP, often a Developmental Specialist*, rather than a Therapist (PT, OT or SLP) sees the child at home or other natural environment (such as daycare or babysitter). Visits are typically scheduled monthly. If available, a licensed therapist may consult and advise the Developmental Specialist on how to encourage development.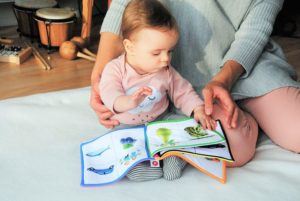 *The coaching model is used – the PSP coaches the family to carry through the activities vs. providing one-on-one therapy.
*The first 55 hours of services in a year are provided at no cost to families. If more than 55 hours are needed, the families may then be charged for additional services through the family's insurance or other means.
*Developmental Specialist: A professional, certified by the Ohio Department of Developmental Disabilities, trained to develop and implement a program which works to enhance a child's developmental needs birth-age 3.
If you feel outpatient service would best meet your child's developmental challenges, reach out to us at http://www.abcpediatrictherapy.com. We are here to educate you and inspire your child.
Read More