Toys for ages 1-2 years old
Suggested Toys Based on Age
Below are several suggestions for toys for ages 1-2 years old, with skills that each toy targets.
Vtech pull and sing puppy
Fine motor skills
Attention
Introduces colors and numbers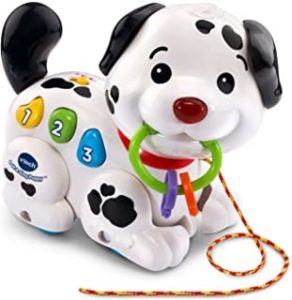 TOP BRIGHT wooden racetrack
Visual tracking skills
Turn taking
Hand eye coordination
Dexterity
Color identification
Language (Ready, Set, Go!; object identification)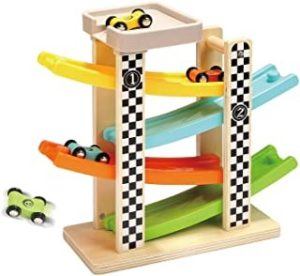 Vtech chomp and count dino
Fine motor (inserting coins)
Counting skills
Introduces shapes and numbers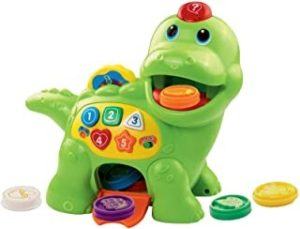 TOP BRIGHT wooden shape sorter
Encourages exploration and imaginative play
Fine/Visual motor skills (shape sorting)
Hand eye coordination
Introduces shapes and colors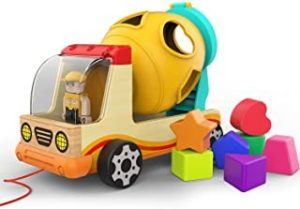 Visit http://www.abcpediatrictherapy.com for more information.
Developmental Checklist
Is your child meeting their developmental milestones?